Staff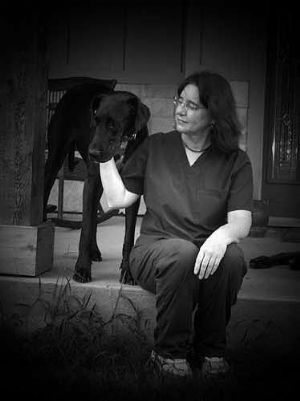 Barbara Hannes, DVM
Dr. Barbara Hannes was born in Iowa and grew up in the Midwest. She received her veterinary degree from Texas A&M University and established Aggieland Animal Health Center in 1995. Dr. Hannes has special interests in pain management, geriatric care, cancer supportive care, feline medicine, and allergy management. Her main practice philosophy is to treat each patient as if he or she were part of her own family.
Dr. Hannes and her husband, Konrad, share their home with four dogs, three cats, and six Peruvian horses. An accomplished horsewoman, she is a member of the Texas Ladies Aside - a sidesaddle equestrian drill team that is a five time USEDC National Champion. She loves reading, preferably beach side under a palm tree in the Cayman Islands, snorkeling and is also the owner of Aggieland Flowers and Chocolates.
---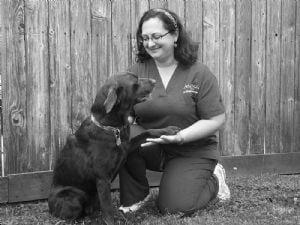 Elizabeth Osborne, DVM
Dr. Elizabeth Osborne was born in Louisiana but lived in many different states throughout her childhood. Her family has a strong history of medicine, with a public health physician for a grandfather and a Navy physician for an uncle.
Dr. Osborne turned her love of science and animals to veterinary medicine and graduated from LSU with her DVM in 1992. She became a practice partner at Aggieland Animal Health Center in 1998. Dr. Osborne has a strong professional interest in dentistry and finds cultivating the patient, client, doctor bond particularly rewarding.
Dr. Osborne married her husband, David, in 1992, and they have two boys, William and Jonathon, a Chocolate Labrador named "Annie", a black and white Tuxedo girl, "Meowie Jane", and a tortoiseshell, "Miss Match". An avid runner who has completed several half marathons, she has varied interests ranging from knitting and sewing to antique classic cars. She shares her interest in cars with her father and sons. Together, she and her father drive and maintain a 1961 Mercedes 220SB, an Austin Healy Sprite, a Studebaker, a Corvette, and a Rolls Royce among others.
---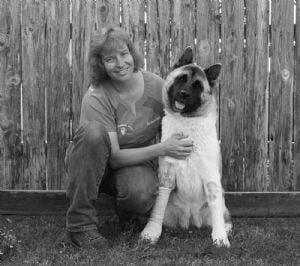 Ilka Wagner, DVM, CVA, MAgr
We welcomed Dr. Wagner to our practice in 2013 to practice acupuncture and to offer that service to our clientele. Dr. Wagner graduated from Texas A&M University's College of Veterinary Medicine in May, 1997. Upon graduation, she established her current equine practice in the Bryan-College Station area - Equine Veterinary Services. It was started as a large animal ambulatory practice and has over the years become a strictly equine mobile veterinary practice. In addition to her degree in Veterinary Medicine, she also holds a Master's of Agriculture in Animal Science with emphasis on Equine Reproduction (1991) and a Bachelor of Science in Animal Science (1988), both obtained at Texas A&M University. She completed the International Veterinary Acupuncture Society training courses to attain her CVA in 2013.
Her love of horses filters into her love of breeding and raising Akitas, and it is in her knowledge of working with companion animals that she cultivated her expertise in acupuncture. She uses this method of healing to provide a greater quality of life for animals that benefit from supplementing their current pain control methods or who can no longer benefit from standard methods of pain control.
She has spoken at numerous national veterinary meetings, including the AAEP, AVMA, AESM, in addition to the many horse breeder and owner conferences. She also has publications in the American Journal of Veterinary Research and as well as many horse owner publications.
Dr. Wagner has wanted to be a veterinarian since she was young and was able to realize this dream. She is active in the community, supporting the local 4-H and FFA. She enjoys trail riding, foaling mares, dog showing (Akitas), outdoor activities, mountain hiking and snowfalls.
---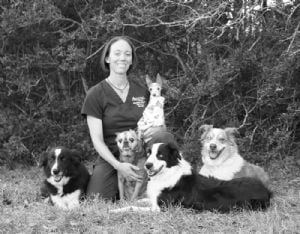 Heather Tackett
- Pet Resort Manager
Our Pet Resort Manager Heather Tackett, from Sugarland, Texas, came to us in 2003. Her attention to detail makes her the ideal resort manager, helping to ensure that your companion is well cared for and receives the services we promise. Her family consists of her husband Aaron and her son Wyatt along with her cats, cattle, Australian Shepherds, Border Collies, Mini Aussie, chickens, guineas, pigs, and horses. They happily reside on 40 acres and are active in their FFA community showing Hereford cattle. Heather is currently training her Border Collie Malik to work stock! At the end of a long, busy day caring for her diverse farm and our guests at the Pet Resort, Heather enjoys sitting down for some well-deserved chips and salsa with her loved ones.
---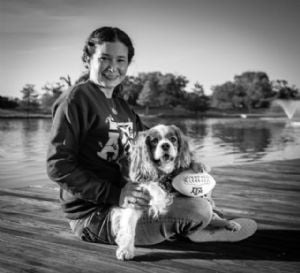 Lisa Davila
- Hospital Manager
Lisa Davila is from San Antonio, Texas, and began her career with us in 2001. She manages our Hospital, working closely with our doctors to provide the best care possible for her patients. Her love for animals extends to her time away from us as well through her devotion to her rescued Cavalier King Charles Spaniel, "Jiminy". "Jiminy" is a certified therapy dog with Aggieland Pets with a Purpose (APWAP), bringing joy to those in our community confined to hospitals or retirement homes. Lisa not only manages "Jiminy's" social media, but our clinic's as well! Lisa has a special interest in animal behavior, nutrition, and senior pet care. As a member of the Fightin' Texas Aggie class of 2000, she earned a BS in biomedical science. When not at the clinic or engaged in community service, you can find her indulging in her hobbies, which include training "Jiminy", traveling to dog friendly destinations, and reading!
---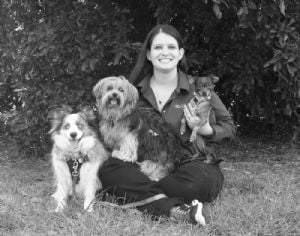 Andrea Kuhnle
- Client Services Manager
Andrea Kuhnle, from Spring Branch, Texas, joined us in April 2012. Her attention to detail and compassion for animals is a great addition to our client services team. She became Client Services Manager in November 2022. She is a 2012 graduate of Texas A&M University with a degree in psychology. She has a Yorkie named Abbie who she loves very much! In her spare time, she is an avid reader of any genre, although she has a special love for the Harry Potter series. She is a traveler who enjoys temperate climates, a foodie who jumps at the opportunity to try new foods, and an outstanding baker of all things sweet.
---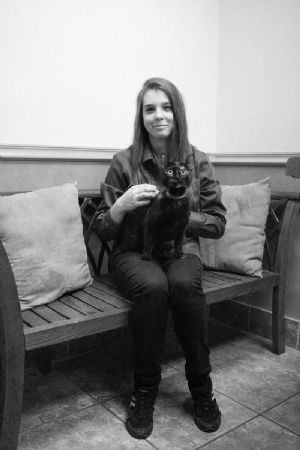 Lauren Fontes
- Project Manager
Lauren Fontes, from Tucson, Arizona, has been helping our guests and clients since 2012 and became Client Services Manager in September 2014. Lauren transitioned to our Project Manager in November of 2022. Lauren is an avid video game enthusiast and enjoys time spent with her boyfriend Taylor, battling alongside of each other with their favorite games, World of Warcraft and Heroes of the Storm. Her real love, though, is time spent with her six cats: "Anastasia," "Kelso," "Nener," "Jenson," "Mr. Collins" and "Ghirardelli". She is quite the cat trainer, having introduced her cats to clicker training and is seeing great results. She stands ready to make your cat or dog feel welcomed to our clinic and resort.
---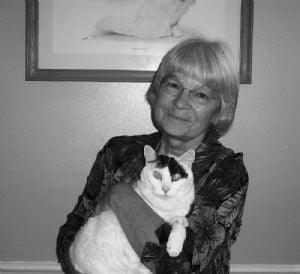 Madalyn Frederick
- Accounts Manager
Madalyn is our accounts manager and has been a part of the Aggieland Animal Health Center team since 2004. In her spare time, she enjoys ballroom, square, and round dancing and can often be found at weekend festivals and dancing events. Madalyn is a music lover through and through, and is involved in several choirs and ensembles though church and playing the piano. She has a loving husband, Ron, and a very sweet cat, "Max." Max often joins in her favorite activity when he sits on the piano bench as Mom plays.
---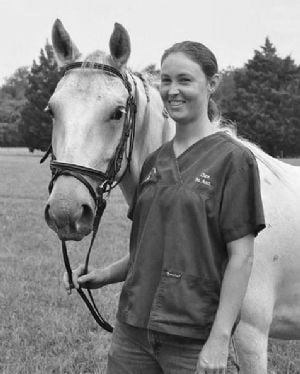 Clare Wigginton
- Acupuncture Technician
Clare assists Dr. Wagner during acupuncture procedures.
Clare has had a love for horses and companion animals all her life. She was actively involved in 4H while in high school, as well as having worked at Camp Double Creek where she assisted with lessons, veterinary care, and farrier work. She graduated from Texas A&M University in 2008 with a BS degree in animal science. During her tenure at Texas A&M, she assisted with training at two ranches - Twin Creek Ranch and Carousel Acres. After graduation, she attended a student worker training program in NY at Outfoxed Farm and then returned to College Station, TX. She currently has a small horse breeding operation, and breeds Andalusians. She enjoys working with the youngsters, and occasionally rides some of her older horses. She loves spending time cutting new trails on her property for dog walks and trail rides. She is also training two of her dogs for search and rescue, retriever work, and trick training.
---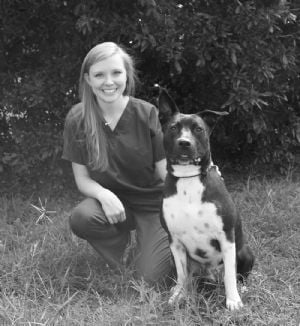 Kelsie Hitchler
- Online Hospital Representative
Kelsie Hitchler, from Acton, California, joined our Client Service team in September of 2014 and transitioned to our Hospital team in 2016. She has a bachelor's degree in communications from University of California Santa Barbara. She recently moved to Billings, Montana, and is working remotely managing our Televet online platform. She has a Pit Bull mix named "Ollie". Her hobbies include reading, hiking, camping, snowboarding, fly fishing, and silversmithing. Her favorite movies are The Lord of the Rings series and she enjoys almost any fantasy novel. She loves Arnold Palmers and her favorite snack is pop corn mixed with chocolate Teddy Grahams.
---
Michaela Eikelbarner
- Client Services
Michaela Eikelbarner, from Plano, Texas, joined our Client Services team in September of 2022. She is currently enrolled in Texas A&M University for poultry science. Michaela has a special interest in sheep, chicken reproduction, and egg development. Michaela's attention to detail is unmatched, and paired with her friendly demeanor, she is an exceptional addition to our Client Services team. Michaela enjoys studying, gardening, eating sushi, and cuddling up with her dogs "Ruby" the Doodle and "Harleigh" the Bloodhound to watch her favorite movie, Don't Worry Darling.
---
Grace Forsythe
- Client Services
Grace Forsythe, from Austin, Texas, joined our Client Services team in November of 2022. Grace is currently enrolled in vet tech school, and is fluent in American Sign Language. Grace's friendly demeanor and ability to communicate with our hearing-impaired clients has greatly improved our clients' experience. Grace has a 7 year old German Shepherd mix named "Bonnie", and a whole rescued cat crew! Their names are "Jack", "Reeves", "Steve", "Darla", "Tigger", and "Bella". When Grace isn't spending time with her fluffy crew, she is studying fear free handling techniques, gardening, fishing, and eating chicken fried steak.
---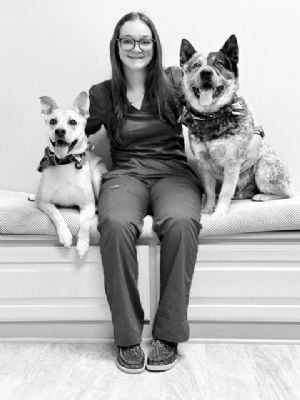 Alyssa Simpson
- Client Services
Alyssa Simpson, from Cypress, Texas, joined our Client Services team in January of 2023. Alyssa is studying Agriculture Science at Blinn Community College, and is pursuing a degree to become certified in artificial insemination for livestock. Alyssa has four pets of her own: "Remi Mae" a Catahoula mix, "Cinch" a Blue Heeler, "Sadie" a calf, and "June" the cow. Alyssa's cordial and compassionate personality has made her a wonderful addition to our team. Alyssa enjoys traveling, spending time with family and friends, eating dinosaur nuggets, and the movie 8 Seconds.
---
Sean Szalczer
- Hospital Staff
Sean Szalczer, from Katy, Texas, joined our Pet Resort in September of 2021 and transitioned to our Hospital team in March of 2023. Sean has a bachelor's degree in animal science and a master's degree in biomedical sciences. Sean takes pride in caring for animals and his fellow team members. He hopes to attend Texas A&M's vet school program in the future. Sean is always practicing kindness, and you can see how passionate he is for the animals in his care. In his free time Sean enjoys playing tennis, microscopy, observing wildlife, thrifting, and reading The Lord of the Rings & The Hobbit. Sean has two lovely dogs named "Dakota", a.k.a "Duckie", and "Mia", a.k.a "Mimi".
---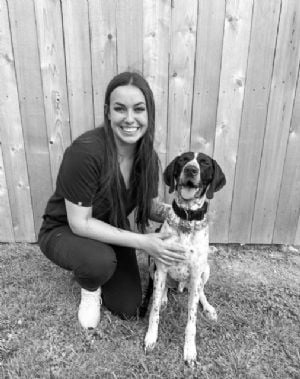 Lacie McCaffrey
- Pet Resort Staff
Lacie McCaffrey, from Katy, Texas, joined our Pet Resort in August of 2021. Lacie is currently pursuing her animal science major at Texas A&M University (class of 2025), and has hopes to attend TAMU's vet school program. Animals have always been her passion, and it translates to her work in the Pet Resort. Lacie's favorite movie is the Lion King, and her go to meal is chicken alfredo. She has an active GSP named "Loki" and a ball python named "Jafar". In her free time she enjoys taking "Loki" on walks and playing fetch. She also loves to exercise her special talent of creating realistic art to help keep her mind sharp.
---
Norianne Monigold
- Pet Resort Staff
Norianne Monigold, from Luling, Texas, joined our Pet Resort in February of 2022. Norianne is currently a junior at Texas A&M University. Norianne enjoys creating memory quilts and working on small sewing projects. She is always interested in learning about different hands on crafts. Norianne's empathy and meticulousness ensures that your pets are well cared for while you are away. Norianne enjoys time outside, helping animals, and recently took up studying plants. She has a dog named "Wyatt" and two cats named "Cowboy" and "ColbyJack".
---
C. Brant Gill
- Pet Resort Staff
C. Brant Gill, from Bryan, Texas, joined our Pet Resort team in September of 2022. Brant is currently writing a fantasy novel and is inspired by his favorite books, the Wheel of Time series by Robert Jordan. His creativeness plays a big role in the Pet Resort when it comes to finding unique ways to accommodate pets' needs, especially those who may be more nervous. Brant is a calming, beneficial addition to our Pet Resort team. Brant has a 2 year old domestic short hair named "Perrin". In Brant's free time, he enjoys rooting for his favorite football team the Cleveland Browns, trying new ice creams, collecting Magic The Gathering cards, and sitting down to enjoy a burger while watching the movie Avenger's End Game.
---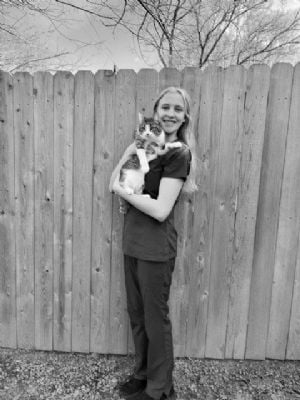 Jordan Hamburg
- Pet Resort Staff
Jordan Hamburg, from Justin, Texas, joined our Pet Resort team in May of 2022. She is currently a sophomore majoring in veterinary technology. Jordan has a special interest in makeup and is a very talented makeup artist! She has beautiful calico tabby named "Clover" and two Golden Retrievers named "Dexter" and "Stella". Jordan enjoys the movie Finding Nemo, and loves any and all pasta! Jordan stands ready to greet your furry family member in our Pet Resort. We couldn't be happier to have her!
---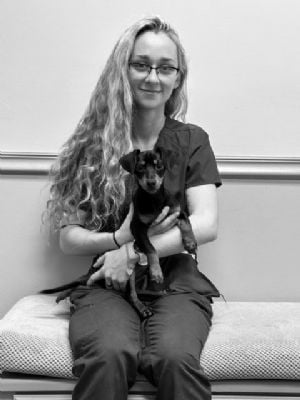 Brittany Gill
- Pet Resort Staff
Brittany Gill, from Columbus, Texas, joined our Pet Resort team in December of 2021. She is currently pursuing her real estate license! Brittany's excellent attention to detail makes her perfectly suited to become a real estate agent, and it has helped her excel as one of our resort attendants. Brittany loves pizza with BBQ sauce on it and home fries. She has an adorable Dachshund puppy named "Apikai". When "Apikai" isn't commanding Britanny's full attention, she enjoys playing guitar, crocheting, painting, and spending time in the outdoors with her friends and family.
---
Haley Foeh
- Pet Resort Staff
Haley Foeh, from Cuero, Texas, joined our Pet Resort team in October of 2022. She attends Texas A&M University and is majoring in agricultural science. Haley has always been deeply involved in the agriculture world. She is planning to become a high school ag teacher once she graduates. Haley plans on fostering her love for the agricultural world by inspiring students to develop the skills needed to achieve their dreams. Haley's passion for animals is clear, and she is exceptionally attentive to our guests in the Pet Resort. In Haley's free time she enjoys hiking and visiting the dog park with her Australian Shepherd "Slim".
---

13223 FM2154 (Wellborn Rd.)
College Station, TX 77845
Phone:
979-764-PETS
(7387)
Fax: 979.680.7385